Andrea Johnstone
Senior Charge Nurse
Borders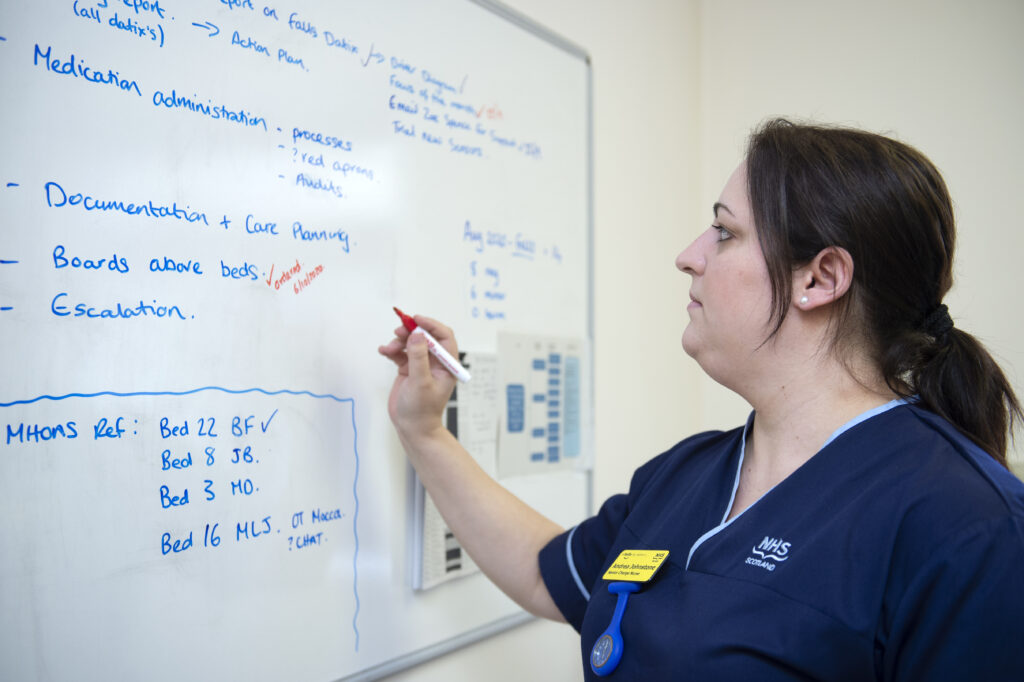 Despite training in the Borders, I qualified in Newcastle and had my first post in an acute neurology setting there. After a year I moved back to the Borders where a community hospital post became available – I thought, let's give it a shot and I loved it so much I have never really left. Coming back to the Borders and back to community nursing felt like a homecoming. I did have a 2-year gap working as a community nurse in a health centre as I love looking after older people and hearing their stories and experiences. It is a privilege to be afforded the extra time to get to know people and their families. You are never just managing an illness; you are managing the impact of an illness on people's lives.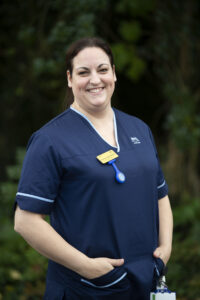 My current role is as a leader. I oversee the day to day running of the community hospital. I bring to the team my expert clinical knowledge of a range of mental health conditions in older people, for example identifying delirium and dementia, and I work closely with other teams to remain on top of the new guidance. A large part of my job is to oversee care plans and the journey to returning home or to a care home. This requires adept communication skills. I recently finished the graduate certificate in palliative care at Queen Margaret University and really developed my skills in enabling difficult conversations to happen well. This is so important when it comes to managing expectations of patients, and families, as well as handling complex situations with colleagues. I can be discussing anything from organising the right care for someone whose condition is deteriorating, to supporting staff after an incident.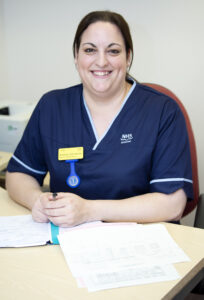 When I arrived at the first workshop, I felt so guilty about being away from the community hospital, thinking that I could not spare the time. By the end of the week, I knew it was worth it. The programme has made such a difference to me as a person. I know now that I am worthy of my role and that I am making a difference in my field. It has also provided me with a network of nurses that I can rely on for professional discussions and even emotional support. The programme has given me an anchor point and the coaching has encouraged me to take the time to develop myself.
I used to take work home with me but not anymore. I have had the courage to be open with senior colleagues about how much I can take on. Music and walking are my therapy. I really value mindfulness exercises, getting outside and taking time for myself. The Queen's Nurse Programme Zoom sessions, my coach and fellow Queen's Nurses have helped me keep everything important in focus.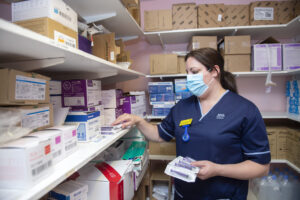 One of the main challenges during COVID-19 was managing staff anxieties and concerns. There were rapid changes in procedure, and it was my job to ensure staff understood and were comfortable with the most appropriate infection control processes and PPE (Personal Protective Equipment). Even once the processes began to stabilise the reintroduction of family visiting presented its own difficulties with added checks on PPE and a strict appointment system.
The charge nurse and I facilitated a conversation with staff about how it felt to be nursing during the pandemic. Most encouraging and surprising was that some staff said they felt safer coming to work than being out in the community. At work, they knew they had all the support they needed to do their job safely. We were diligent and fortunate, and I am pleased to report that no COVID infections developed within the community hospital.