Nicola Dow
Care Home Nurse
Royal Blind, Jenny's Well Care Home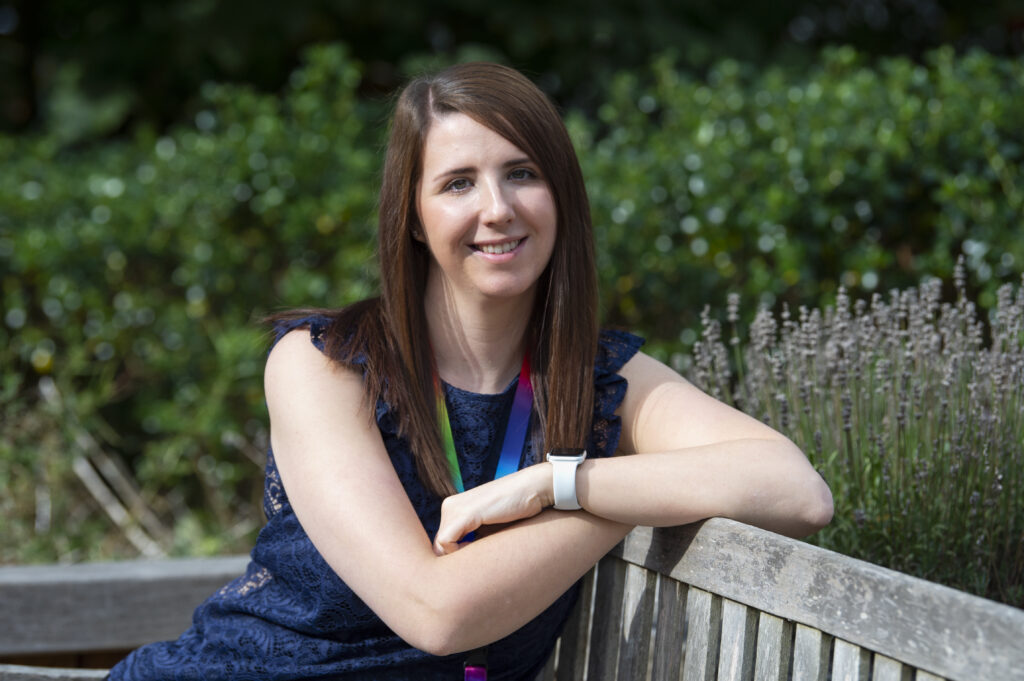 I have always worked in care homes having originally joined as a part-time carer after school when I was a teenager. At university I firmly decided hospital wasn't for me, I missed the sense of connection you get in a community setting. Some of the people I meet have gone through wars or financial collapse, getting to know them makes more of a difference to me and them. Each person I meet feels like I'm gaining another family member. Things are happening all the time and seeing someone's journey alongside their family, friends and the way they interact with other people in the care home is really rewarding.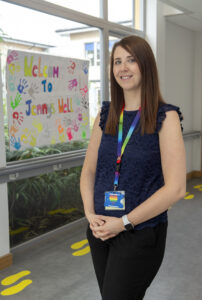 My mission is to spread my own knowledge across the team, especially around visual impairment. I want to reach out to other services and educate people about visual impairment for people who may have less experience. My big task is to reach out to others – equip them with the best knowledge.
If someone is hallucinating it could be a urine infection or it could be Charles Bonnet syndrome, which is rare but very debilitating and frightening for the person concerned. It's about helping staff to be open minded and consider the range of possibilities.
I want to care for each person as an individual and for their family. One family member said to the Care Inspectorate that bringing mum here saved her life. So many loved ones are dealing with guilt 'I promised I wouldn't put them in a care home' and we work hard to help them adjust and accept that they have done enough and have not failed. We enable people to fulfil their potential; one resident came in and she couldn't walk any more. After a few weeks, she came downstairs in the lift and walked independently with her walker to my office to say hello. We have an activities team and because our residents are visually impaired, we focus on touch, and tactile care. We use paints by feeling. The residents have created bird houses and wells. One of our residents who can only see shadows, says he feels like a man again.
I strive to make this a social environment, enabling people to enjoy each other's company. I encourage family to stay and have a meal or they go to the pub and have lunch. A care home is home and I want friends and family to feel welcome.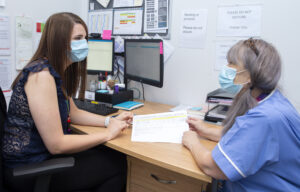 It has made 100% of the difference. Now, instead of solving everyone's problems, I ask questions. Trying hard to stay curious and make time for deeper listening. I was a bit of a control freak and now I enable others to develop. I am learning to be present in the moment – if something goes wrong sometimes, I just need to let it go and help others to let it go. I now take time to reflect, listen to the feedback of residents and visitors and consider how we can change things.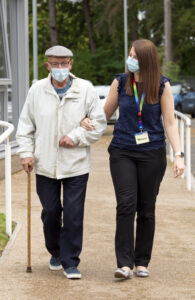 My skill is in recognising the skills of others. Even at an interview, I need to ensure that new staff understand the values we share here. My role is in encouraging them to flourish. I spend time getting to know each staff member by getting on their wavelength. As a senior nurse I am involved in everyday problem solving, and crisis management. I keep a calm head and draw on my own and others' skills. Every morning I speak to all the staff, get a giggle going. I make sure I'm observing practice, everyone deserves praise when something is done well. I provide supervision for the team leaders, and I have an open-door policy and a clinic throughout the week.
I work closely with the Health and Social Care partnership, and I participate in multi-agency case conferences. We are a part of the local community and I link into as many networks as possible as there are great resources to tap into.
Since this interview, Nicola has taken up a new post at Stanely Park Care Home (Pacific Care), still specialising in vision loss in older adults.